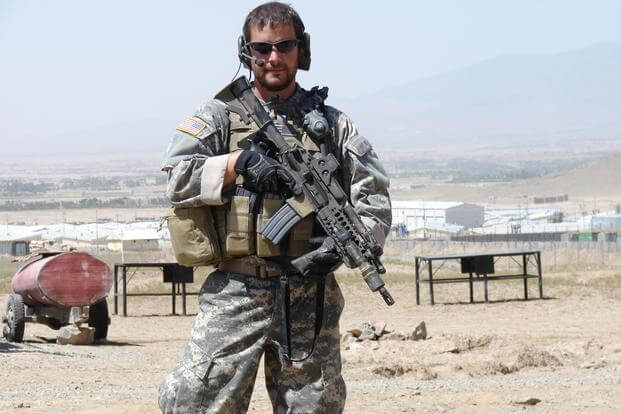 An Army medic who braved enemy rocket-propelled grenades and sniper fire in Afghanistan to treat wounded soldiers will receive the military's highest honor, the White House announced last week.
Ronald J. Shurer II will receive the Medal of Honor, an upgrade to the Silver Star he had been previously awarded for his actions in April 2008. The medal will be presented at an Oct. 1 ceremony, according to the White House announcement.
Shurer, then a senior medical sergeant with Special Forces Operational Detachment Alpha 3336, within Special Operations Task Force-33, had been deployed to Afghanistan's Shok Valley in Nuristan province.
According to an Army release, his task as a medic was to support operators who were hunting high-value targets of the Hezb-e Islami Gulbuddin, a militia group with ties to al-Qaida and the Taliban. The militants had a foothold in the Shok valley.
"As the team navigated through the valley [April 6, 2008], a firefight quickly erupted, and a series of insurgent sniper fire, rocket-propelled grenades, and small arms and machine gun fire forced the unit into a defensive fighting position," Army officials said in a release.
Shurer had heard that a forward element was also trapped by enemy fire, with multiple soldiers reported wounded.
"With disregard for his own safety, Sergeant Shurer took off through a hail of bullets and began scaling the rock face to get to the casualties," his dramatic Silver Star citation states. "During initial movement to the base of the mountain, he treated a teammate wounded by shrapnel to his neck from an RPG blast that blew him off his feet."
After that soldier had been treated, Shurer continued to fight his way down to the pinned-down forward troops, killing multiple insurgents in combat that lasted for more than an hour. Eventually, he got to the location where wounded soldiers were trapped under enemy fire.
"Under intense insurgent fire, Sergeant Shurer reached the pinned-down element of his ODA and immediately rendered aid to four critically wounded U.S. and ten injured commandos," the citation reads. "He treated multiple life-threatening gunshot wounds until additional teammates arrived."
Shurer himself was not unscathed in the conflict. He was hit by sniper fire in the helmet and arm while dashing a fraught 15 meters through enemy fire to reach his team sergeant, who was badly wounded. He'd repeat the deadly journey through the firestorm to reach another teammate whose leg had been severed by heavy enemy fire. At times, bullets impacted just feet away from where Shurer rendered aid, according to the citation.
"Sergeant Shurer rendered lifesaving aid to four critically wounded casualties for more than five and a half hours," the citation reads. "As the lone medic at the besieged location, and almost overrun and fighting against nearly 200 insurgent fighters, Sergeant Shurer's bravery and poise under fire saved the lives of all wounded casualties under his care."
Before the day was over, Shurer had evacuated three critically wounded soldiers down a "near-vertical" 60-foot cliff, using a rig of nylon webbing he designed himself and shielding the wounded from falling rocks with his own body.
The White House announcement Friday night was unequivocal: Shurer's actions had saved the lives of his teammates.
For more on Sergeant Shurer, see Hope Hodge Seck's article at Military.com.
Go to www.TADPGS.com, click on the "Looking for People" tab, then view "Veterans Solutions". To see more information for Veterans, please join our LinkedIn group, Veterans Hiring Solutions for Veterans at http://linkd.in/Sg346w. If you have specific questions, contact me at [email protected].