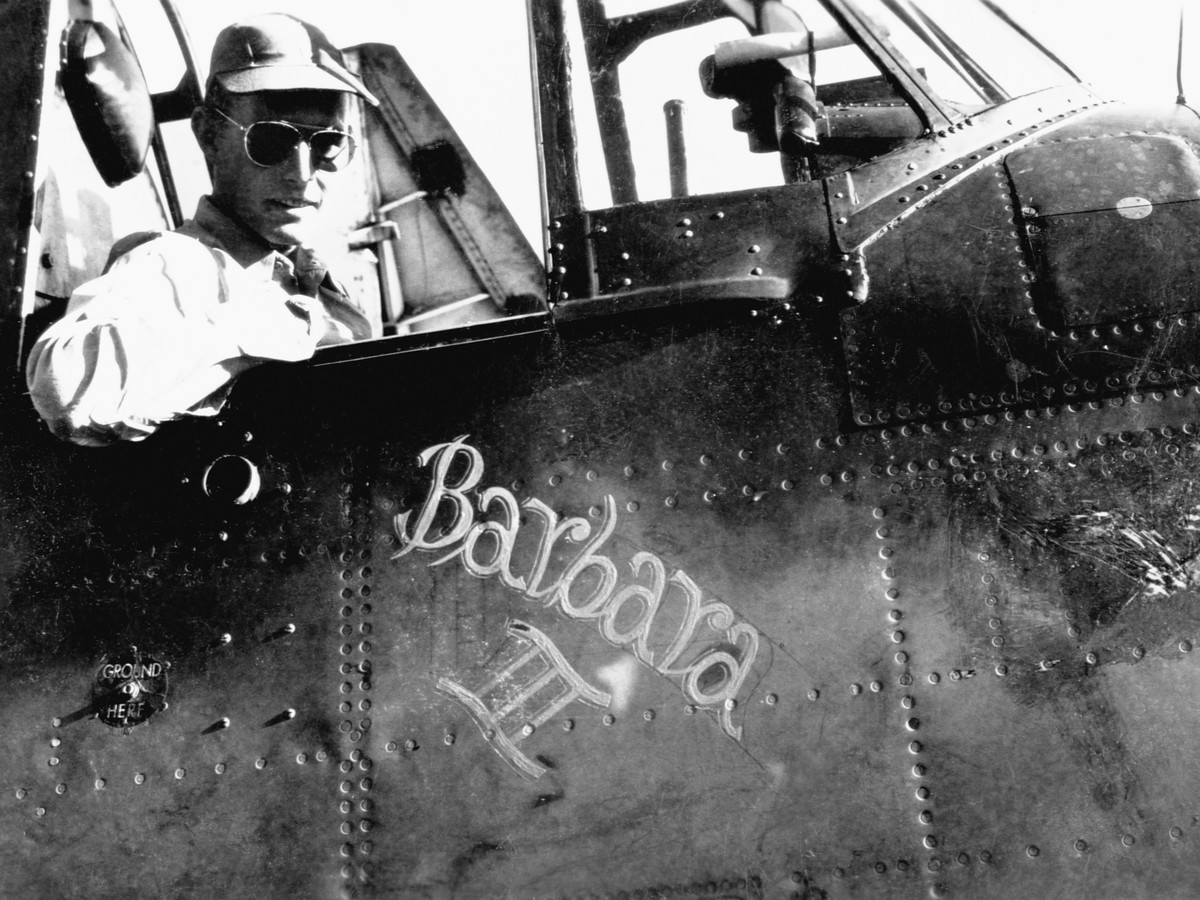 Regardless of ones political ideology, philosophy or Party, one must give enormous respect and thanks for his bravery and dedication to serve our country in time of war.
The United States formally entered World War II in December 1941, following Japan's surprise attack on Pearl Harbor in Hawaii. Six months later, Bush enlisted into the US Navy immediately after he graduated from Phillips Academy on his eighteenth birthday. He became a naval aviator, taking training for aircraft carrier operations aboard USS Sable. After completing the 10-month course, he was commissioned as an ensign in the United States Naval Reserve at Naval Air Station Corpus Christi on 09 June 1943 (just three days before his 19th birthday), which made him the youngest naval aviator to that date.
Through 1944, he flew 58 combat missions for which he received the Distinguished Flying Cross, three Air Medals, and the Presidential Unit Citation awarded to San Jacinto. Bush was honorably discharged from the U.S. Navy in September 1945, one month after the surrender of Japan.
He later entered politics  George Bush, the 41st president of the United States and the father of the 43rd, who steered the nation through a tumultuous period in world affairs but was denied a second term after support for his presidency collapsed under the weight of an economic downturn and his seeming inattention to domestic affairs, died on Friday night at his home in Houston. He was 94.
Mr. Bush, a Republican, was a transitional figure in the White House, where he served from 1989 to 1993, capping a career of more than 40 years in public service. A decorated Navy pilot who was shot down in the Pacific in 1944, he was the last of the World War II generation to occupy the Oval Office.
Fair winds and following seas, RIP…
For further details see the New York Times article by  Adam Nagourney
Go to www.TADPGS.com, click on the "Looking for People" tab, then view "Veterans Solutions". To see more information for Veterans, please join our LinkedIn group, Veterans Hiring Solutions for Veterans at http://linkd.in/Sg346w. If you have specific questions, contact me at [email protected]