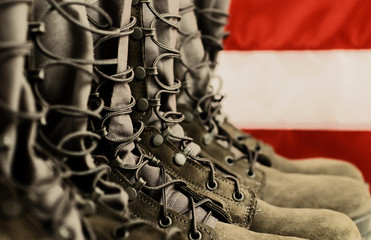 The Department of Defense announced a renewed effort to alert veterans that they may have their service records reviewed for a change of status. Those veterans who feel they were victims of an injustice regarding their discharges etc. may now request a review of their status
The Department of Defense has announced a renewed effort to ensure veterans are aware of the opportunity to have their discharges and military records reviewed. Through enhanced public outreach, engagement with Veterans Service Organizations (VSOs), Military Service Organizations (MSOs), and other outside groups, as well as direct outreach to individual veterans, the department encourages all veterans who believe they have experienced an error or injustice to request relief from their service's Board for Correction of Military/Naval Records (BCM/NR) or Discharge Review Board (DRB).
Additionally, all veterans, VSOs, MSOs, and other interested organizations are invited to offer feedback on their experiences with the BCM/NR or DRB processes, including how the policies and processes can be improved.
In the past few years, the department has issued guidance for consideration of post-traumatic stress disorder (PTSD), as well as the repealed "Don't Ask, Don't Tell" and its predecessor policies.  Additionally, supplemental guidance for separations involving victims of sexual assault is currently being considered.
The department is reviewing and consolidating all of the related policies to reinforce the department's commitment to ensuring fair and equitable review of separations for all veterans.  Whether the discharge or other correction is the result of PTSD, sexual orientation, sexual assault, or some other consideration, the department is committed to rectifying errors or injustices and treating all veterans with dignity and respect.
Further details can be found at the Department of Defense web page.
Go to www.TADPGS.com, click on the "Looking for People" tab, then view "Veterans Solutions". To see more for information for Veterans, please join our LinkedIn group, Veterans Hiring Solutions for Veterans at http://linkd.in/Sg346w. If you have specific questions, contact me at  [email protected].