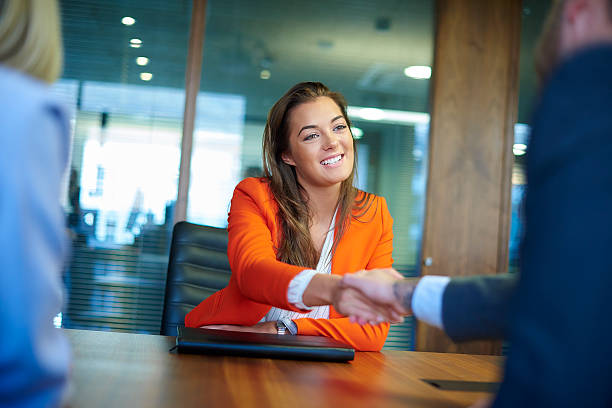 You have finally gotten the call for a job interview, or maybe you have had several interviews and do not understand why you are not getting call backs or what you may be doing wrong. The answer may be in how you are preparing for your interviews. While it may be terrifying or daunting, your preparation may well be the key.
First, you must consider two important things. The purpose of the interview from your perspective as well as the perspective of the interviewer. Your primary purpose is to provide the interviewer with the key information about yourself that is of critical importance in who they are looking for to fill the position and you want to leave that lasting impression that will make them put you at the top of the list.
There are certain things that are well within your control and some things that are not.
Items in your control
1) Be prepared and punctual
2) Dress appropriately and professionally
3) Present a good positive attitude
4) Control what you say and how you say it
5) Use positive body language. Communication is considered 55% body language)
6) Prepare your questions for the interviewer in advance. Make sure you have three great questions to ask in the interview
7) Follow up! (90% of interviewees do not)
Items not in your control
1) Who you meet
2) The length of the interview
3) The type of interview (i. e. panel vs. behavioral vs. structural etc.)
4) What questions you are asked
5) Any interview bias
6) The quality of the interviewer
Preparing for your interview is key to getting your job. Do your research o the company, their goals, their skill requirements and be prepared to address each one individually Highlight your strengths in the areas that are key to their search and be prepared to address any shortfalls you may have.
For further descriptions of more questions and tips, see Linda Cattleman's article at HumanResources.com.
Go to www.TADPGS.com, click on the "Looking for People" tab, then view "Veterans Solutions". To see more information for Veterans, please join our LinkedIn group, Veterans Hiring Solutions for Veterans at http://linkd.in/Sg346w. If you have specific questions, contact me at [email protected]