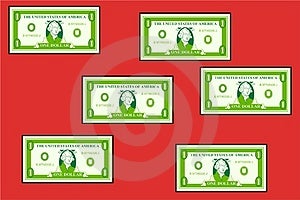 The New Year always brings uncertainty to military families as they do not know if they will be changing duty stations let alone their concern over sequestration that might lead to early retirement. Kristi Muse of The Military Wallet has some suggestions that may be well worth considering in the New Year.Get out of debt. It bears repeating more and more. The less debt you have, the more financially secure you will feel and become. Interest is your enemy.
Build a Budget. Building a budget allows you to monitor what you spend and how you spend it. How much you have to spend tells you how to adjust your budget accordingly.
Weed out Unnecessary Spending. It's easy to go out for lunches or dinners, but it is expensive. It might be time to cut back to benefit your savings and future.
Improve Your Credit Score. On time payments, no collections, and reducing your debt can make a huge difference in your credit score.
Start or Keep Saving Money for Retirement. If you have a TSP, great if not consider your options with IRA's or a ROTH IRA as well.
Get Unplugged. As silly as it sounds, social media and cruising the internet can consume so much of your time that you feel overwhelmed.
Start Earning Your Degree. Use your GI Benefits as soon as you can to get an education or certification that you will be able to fall back on when you separate.
For more information, see Kristi's article at MilitaryWallet.com.
Go to TADPGS.com, click on the "Looking for People" tab, then view "Veterans Solutions" to see more for information on our Veterans Solutions for Employers. Please join our LinkedIn group, Veterans Hiring Solutions for Veterans at http://linkd.in/Sg346w.If you have specific questions about hiring veterans or the incentives for doing so, contact me at [email protected].