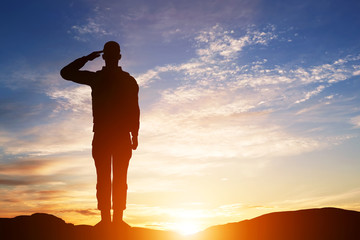 Job Interview questions that you should consider..
Career advice typically falls into two buckets: tips for managers trying to find the perfect person to hire and tips for people trying to be exactly that .
This column is for both, because it identifies what, for me, has been the single best question for the former to ask, and the latter to answer well.
"What did you do to prepare for this interview?"
I myself have used this query for years, and oh, the answers I've heard — the good, the bad and the ugly — and always so revealing.
"I've been stalking you for three days," was one such reply, delivered by a woman who was interviewing to be my executive assistant.
Guess what? I loved it! Especially after she described what that stalking involved: reading virtually everything she could find written about me, plus reading or scanning everything I've ever written online and in print, including two books.
As a result, she came to the interview ready to talk not just about her fit for the requirements of the job — but my interests, values and, perhaps most impressive, the intellectual content of my life's work.
Another candidate for the position had this impressive response: "I looked at all of your social media platforms and tried to back out of that what your communications strategy is, and how I would advise you to change or refine it. I also evaluated the marketing plans you appear to have in place for your new book launch, which led me to put together a list of questions." She opened her folder to reveal just that — a full page of them.
Hello! You have walked in the door over-delivering. Duly noted.
Other answers have been rather less mind-blowing.
One candidate was silent for a long moment, then tried, "Well, I drove here last night with my boyfriend to make sure I didn't get lost today."
Another replied, "I read your Wikipedia."
Both answers were better than nothing, but hardly enough to demonstrate the kind of passion and curiosity and, most importantly, the resourcefulness I was looking for.
Look, there are plenty of great interview questions out there. And there's no doubt about it — if you're a hiring manager, you need to ask a slew of them, as well as carefully check references. (I also give candidates a good, old-fashioned editing test.) But this single query has proven its worth to me time and again.
Half the battle in business is being prepared . If you're asking the questions in an interview, make sure the people you hire don't have to learn that on the job. And if you're answering them, prove you already know it.
Thank you to Suzy Welch of CNBC.
Go to www.TADPGS.com, click on the "Looking for People" tab, then view "Veterans Solutions". To see more for information for Veterans, please join our LinkedIn group, Veterans Hiring Solutions for Veterans at http://linkd.in/Sg346w. If you have specific questions, contact me at  [email protected].