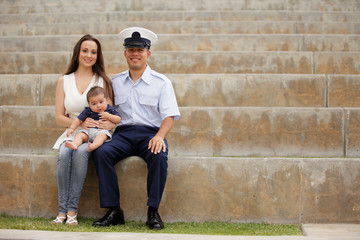 When you transition out of the military, you have three options. You can get further training or education, start a business or find employment. If you are like many transitioning veterans, you need to put food on the table and pay the rent for you and your family. That means you need to find employment.
Choosing a job or a career after you transition  can be the most important decision you make. Many people have an idea of what they would "like" to do, but you do not really know whether that idea is practical or is it a dream?
Consider your passion and look at the alternatives in that field. Do not be afraid to expand your view of what other opportunities there are to live your passion and get paid at the same time. You may not get the best salary when you are starting out in your chosen field, but you will be getting the experience and building your network to move up the ladder.
You must be realistic about choosing your career path. Make a list 10-15 jobs that you might like to do. Organize your thoughts on each job.  You may want to be a Doctor because the salaries are great, but medical school is long, hard and expensive. You may not have the time or skills for more education or training.
Once you have prioritized your list after some honest soul-searching, contact your local DVOP (Disabled Veterans Outreach Program) or LVER (Local Veterans Employment Representative) for guidance in your job search. They assist disabled and other veterans by promoting community and employer support for employment and training opportunities, including apprenticeship and on-the-job training.  Those in your immediate area can be located found at www.servicelocator.org. If you have a service-connected disability, talk to a Veterans counselor, perhaps at the Vocational Rehabilitation and Employment Service (http://www.vba.va.gov/bln/vre/). All of these counselors can give you career tests that will tell you where your strengths and weaknesses are in your job list.
Learn more about the jobs by doing research. Are there openings in that field or are people standing in line to get a few positions? Do I need more training? What are the hours like? Would I need to relocate? All of these questions and more will enter into your decision on a career path.
Remember, "Times are a changing." As time goes on your attitudes may change, the job market may change and new opportunities may become available. Do not be afraid to explore and decide.
You are on a new path. Do not be afraid to explore the options.
Go to www.TADPGS.com, click on the "Looking for People" tab, then view "Veterans Solutions". To see more for information for Veterans, please join our LinkedIn group, Veterans Hiring Solutions for Veterans at http://linkd.in/Sg346w. If you have specific questions, contact me at  [email protected].