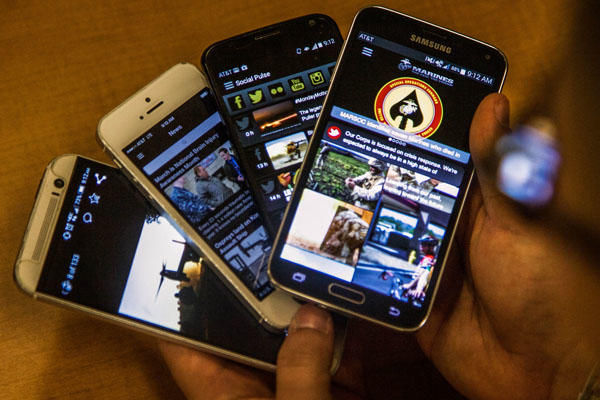 Social media is a powerful way to promote your personal brand and reputation. Your personal brand is how you are perceived by your target audiences. These audiences might be prospective employers, networking contacts, colleagues, and fellow service members. How these people perceive you, and whether they consider you relevant, valuable, and worth endorsing, directly impacts the opportunities you can choose from.
Lida Citroen of Military.com has some suggestions for implementing your social media campaign.
Have a strategy. Plan what you want to accomplish, who you want to attract and connect with as well as what you want to communicate about yourself.
Remember that everything is public. Employers are screening all social media when looking at candidates, so keep it clean and professional.
Consider your audience. Be specific about the employers, networking contacts that you are seeking contact with online.
Consider the platform. All social media platforms are unique. Some, like Facebook, are social and casual. LinkedIn is more professional in tone and content.
Identify keywords. Just like developing your resume, focus on including key words in your dialogue that are industry or job specific.
Measure and monitor the results and impact. Knowing what the results of your efforts bring can allow you to focus more consistently on those areas that are producing the best results.
The decision to use social media to promote yourself to employers is a personal one. After deciding to build your online profiles, have a system, targets and metrics to gauge success and keep your efforts focused and impactful.
For more information, see Lida's article at Military.com
Go to www.TADPGS.com, click on the "Looking for People" tab, then view "Veterans Solutions". To see more information for Veterans, please join our LinkedIn group, Veterans Hiring Solutions for Veterans at http://linkd.in/Sg346w. If you have specific questions, contact me at  Ben.Marich@Adeccona.com