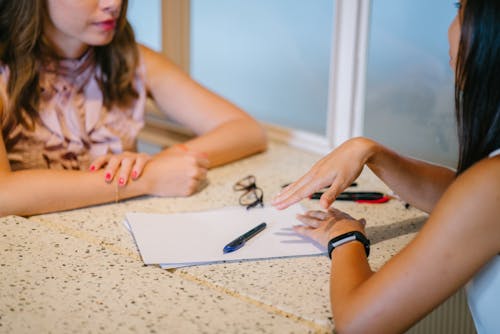 Getting the interview for the job is your goal. Saying or doing the wrong thing in the interview may destroy your chances of getting the position. Suzy Welch of CNBC has three suggestions.
1) Dress appropriately for the environment. While a suit and tie may not be the norm, research the company and find pictures of the staff and see how they dress at work. Worst case scenario, dress better, never dress down or flashy. You want the interviewer to remember your conversation and ideas, not your outfit.
2) Be Direct: Say you want the job.Once you have discussed your background and accomplishments, be direct and say: I really want this job. This does not make you sound desperate, it makes the hiring manager realize that you are sincere and really want the job.
3) Follow up promptly.Performing well in the interview is important, but it is only half the battle. What you do after in the interview through the use of social media and follow up notes can make the difference in being hired or not. In addition to writing a personalized thank-you note that expands on at least one point of discussion from the interview. Edit your social media accounts and connect with your interviewer on LinkedIn. "After your interview, post intelligent tweets about your industry or the economy," she advises, "and please, avoid stupid Instagram pics."
One mistake to avoid. is acting too casual or relaxed during a job interview. Remain professional and remember your professionalism will win the day.
For more details, see Suzy's article at CNBCMakeit.
Go to www.TADPGS.com, click on the "Looking for People" tab, then view "Veterans Solutions". To see more information for Veterans, please join our LinkedIn group, Veterans Hiring Solutions for Veterans at http://linkd.in/Sg346w. If you have specific questions, contact me at [email protected]